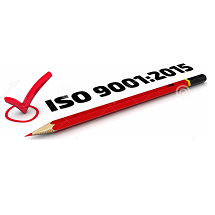 ISO 9001: OK!
We are proud to inform you that DNV GL renewed our ISO 9001 System Certificate for the next three year.
Our efficient management system, Certified since 2003, is tailored on our business processes, and used systematically to constantly improve our performances for products and customer support. We are facing ever increasing demands for quality and technology to contributes to a sustainable development and this attitude helps to increase quaity in our processes.
Stay in touch and check our website to download our new ISO 9001 Certificate!
(The on website available Certificate is valid till 20 March 2021).
We will answer as soon as possible.