Conical bores in graphite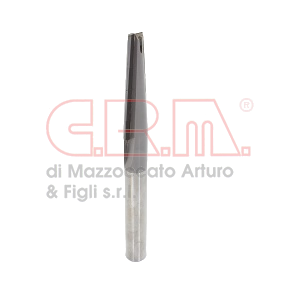 Conical bores in graphite
Graphite's machining with policrystalline diamond allow the optimization of the production process: increasing productivity reducing the production cost.
It is difficult to perform any kind of deep conic bore, especially using long polycrystalline diamond cutting edges. In fact, the cutting edge must be perfectly rectilinear, although it is made with different pieces of PCD. Different thermal expansion coefficients between different materials in the welding process could influence the straightness.
However, modern self-compensating sharpening techniques (available in C.R.M. Mazzoccato s.r.l.), can ensure the perfect cutting edges and so perfect conic bores, even in graphite.
"DIFFERENT: per fare la differenza".Since more over 30 years C.R.M. di Mazzoccato Arturo & Figli s.r.l. from its only site in Fino Mornasco offers special tools, to better meet the needs of customers operating in chip removal machining in sectors where competitiveness is fundamental.
The effect of these special tools on production costs is shown in this visual scheme, or choose to experience it yourself, by filling out the Contact form to request more information or an offer.
"DIFFERENT: to make the difference".
We will answer as soon as possible.