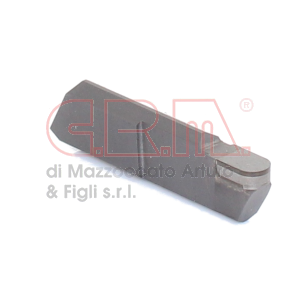 Mirror finishing of aluminium rims
Here is a monocrystalline diamond insert, that optimises the production cycle (superfinishing) when machining light alloys.
Provided that the nature of monocrystalline diamond requires
careful and judicious use
, its technical characteristics make it possible to obtain a spectacular 'mirror' surface finish, particularly for high-end rims intended for equipping or tuning beautiful supercars. This product has therefore been appreciated by manufacturers of mirror-finish light alloy wheels for luxury cars.
"DIFFERENT: per fare la differenza".Since more over 30 years C.R.M. di Mazzoccato Arturo & Figli s.r.l. from its only site in Fino Mornasco offers special tools, to better meet the needs of customers operating in chip removal machining in sectors where competitiveness is fundamental.
The effect of these special tools on production costs is shown in this visual scheme, or choose to experience it yourself, by filling out the Contact form to request more information or an offer.
"DIFFERENT: to make the difference".
We will answer as soon as possible.