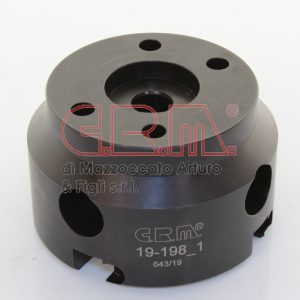 Technical Support
As a manufacturer of special tools, no accessory is too outdated for us.p>
We leave it up to the customer to decide whether they want to change the equipment on the machine or have us supply it, for example:
wideners with Morse taper attachment,
milling cutters with taper cone attachment,
help it to restoring equipment whose manufacturer has become untraceable for various reasons,
occasionally make improvements, as in this case history.
Since more over 30 years C.R.M. di Mazzoccato Arturo & Figli s.r.l. from its only site in Fino Mornasco offers special tools, to better meet the needs of customers operating in chip removal machining in sectors where competitiveness is fundamental.
The effect of these special tools on production costs is shown in this visual scheme, or choose to experience it yourself, by filling out the Contact form to request more information or an offer.
"DIFFERENT: to make the difference".
We will answer as soon as possible.