Special solid carbide profiled inserts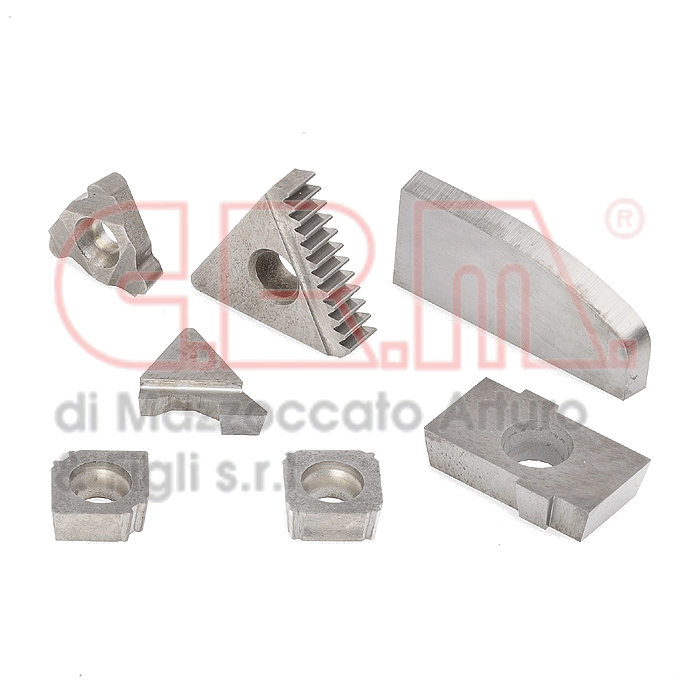 Special bespoke profiled inserts
The use of specially profiled inserts allows to better carry out different types of chip removal machining operations.
It can also reduce the number of inserts and tools used in processing, because a better dedicated cutting edge performs better the planned processing compared to inserts and tools (only) "almost" suitable.
So it is possible to solve complicate processing problems on special profiles, and in the same time to improve the precision of the pieces performed, achieving consistency and repeatability of the implemented measures.
In a nutshell: saving time and cost-per-part in the production.
"DIFFERENT: per fare la differenza".Since more over 30 years C.R.M. di Mazzoccato Arturo & Figli s.r.l. from its only site in Fino Mornasco offers special tools, to better meet the needs of customers operating in chip removal machining in sectors where competitiveness is fundamental.
The effect of these special tools on production costs is shown in this visual scheme, or choose to experience it yourself, by filling out the Contact form to request more information or an offer.
"DIFFERENT: to make the difference".
We will answer as soon as possible.