Sustainability by Special Tool Manufacturing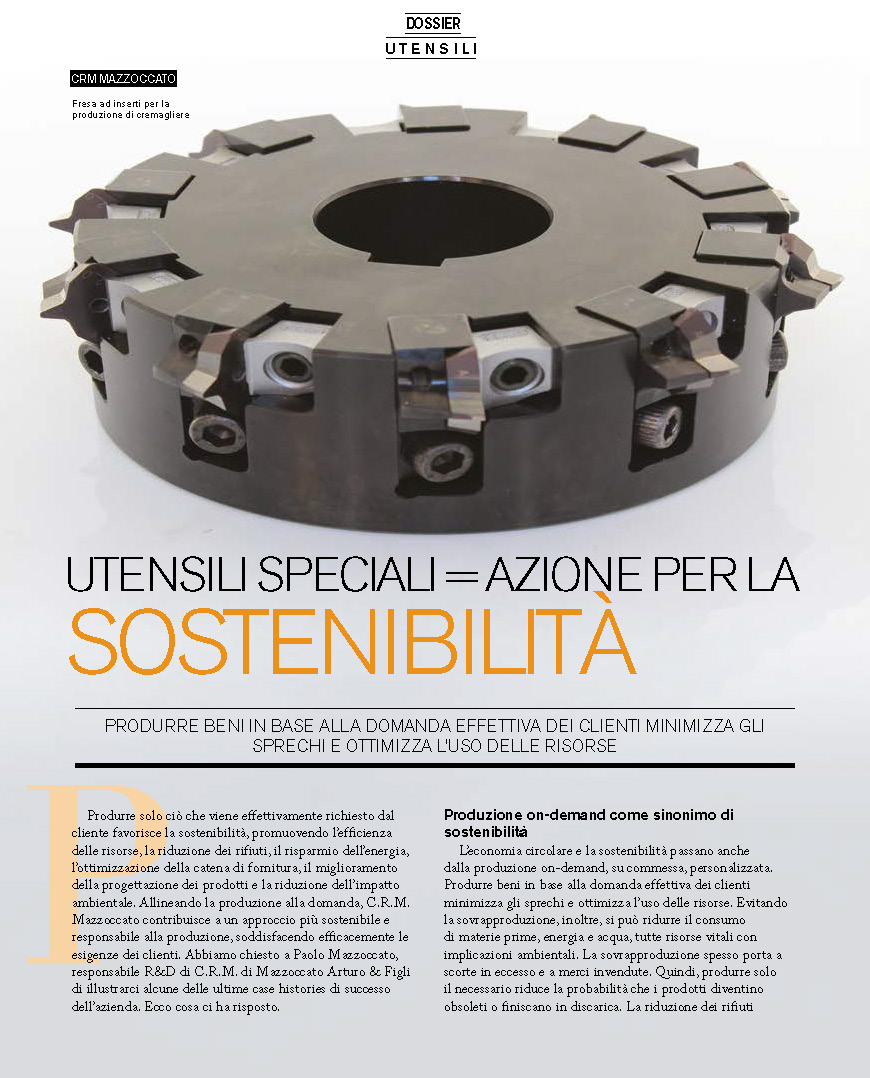 Sustainability first and foremost means avoiding the waste of resources. There are several aspects of the complex concept of Sustainability involved by every economic activity, better understanding what they are is a step we must all take to preserve the future.

In the June-July 2023 issue 5 of Meccanica e Automazione, in the Dossier Utensili, on page 50, C.R.M. Mazzoccato's vocation for sustainability by developing and producing special tools is illustrated in an article with some practical examples of highly customized solutions made for our customers.
Risponderemo al più presto.